Get ready
Sustained and meaningful inquiry about student learning requires preparation.
Answer the following questions prior to beginning program learning outcomes assessment.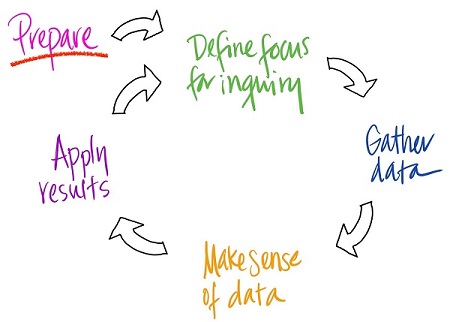 What do you expect? Define expectations for student learning (e.g., PLOs). 
Where does student learning happen? Identify when and how the program presents opportunities that lead students toward the development of mastery (e.g., create a curriculum matrix). 
When will you assess? Create a timeline to support sustained inquiry about program effectiveness at supporting student learning. 
Tags