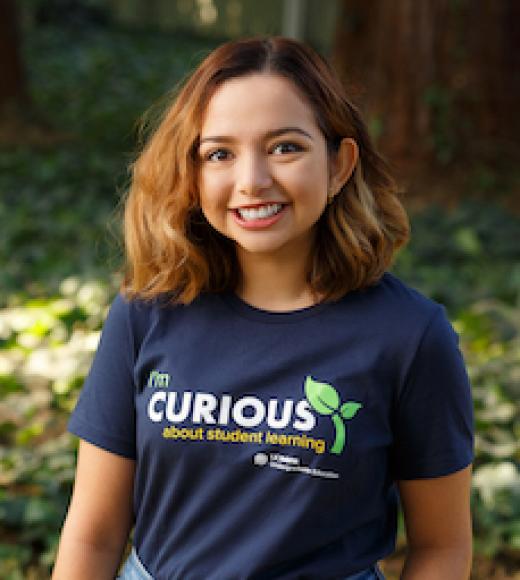 Position Title

Student Assessment Research Fellow
Unit

Center for Educational Effectiveness
1342 The Grove (Surge III)
Bio
Laura Gomez 
Third Year, Human Development and Communications | Education Minor
Hometown: Downey, CA
Personal Interests: Education, Environmental , and Mental Health Advocacy,  Cooking, Piano, Hiking, Photography, Fashion, Corgis. 
Campus Involvement: Co-Coordinator for the Arboretum Ambassadors at the UC Davis Arboretum and Public Garden;  Student Administrative Coordinator for the Center for Educational Effectiveness, Analytics and Assessment teams.
Laura Gomez is a third year Human Development and Communication double major student, with a prospective minor in Education. She began working at CEE in August of 2019 and has enjoyed her experience thus far because it has allowed her to learn about other jobs within the education field, as well as contribute to making undergraduate education at UC Davis better.