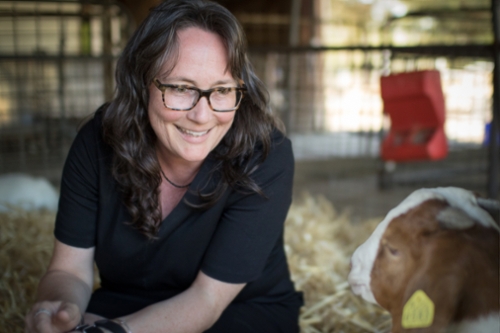 Kara Moloney
Academic Assessment Lead
kmoloney@ucdavis.edu
You may not believe me, but I think I have one of the best jobs at UC Davis. (I really do!) The work of an assessment coordinator is a natural extension of what I have been doing for almost fifteen years... (more)
Academic Assessment fosters a culture of curiosity about student learning and builds capacity for sustainable outcomes assessment practices which inform decision-making at program, college, and campus levels.
We accomplish our mission by:
initiating and facilitating conversations about the role of learning outcomes assessment in enhancing student learning and improving academic programs;
creating collaborative opportunities for faculty, staff, administrators, and students to develop individual and collective capacity to design learning outcomes assessment inquiry projects and use results to inform decision-making; and
developing and disseminating resources that build individual and campuswide capacity to engage in learning outcomes assessment.
Grounded in a strong theoretical and empirical base, our approach to learning outcomes assessment focuses on the development and implementation of locally-defined and sustainable assessment practices that yield valid, relevant, and actionable information with which to improve academic programs and create equitable opportunities-to-learn for all students.
For assistance, please email us at ATeam@ucdavis.edu.