Get curious about program learning outcomes assessment
As members of a diverse, vibrant, and inclusive community of learning and scholarship, we are curious people by nature. The central goal of outcomes assessment is to generate actionable information about student learning which faculty can use to inform programmatic and curricular decision-making. 
Assessment for improvement
"Assessment's purpose is to answer questions, shape better policies, make better decisions--all designed to improve student success and strengthen institutional effectiveness" (Kinzie, Hutchings, & Jankowski, 2015, p. 56).
Program learning outcomes assessment is a process very similar to other approaches to inquiry: prepare; define focus; gather data; make sense of data; and apply results of data to plan for future inquiry. Use the links at left to access information about each step of the cycle.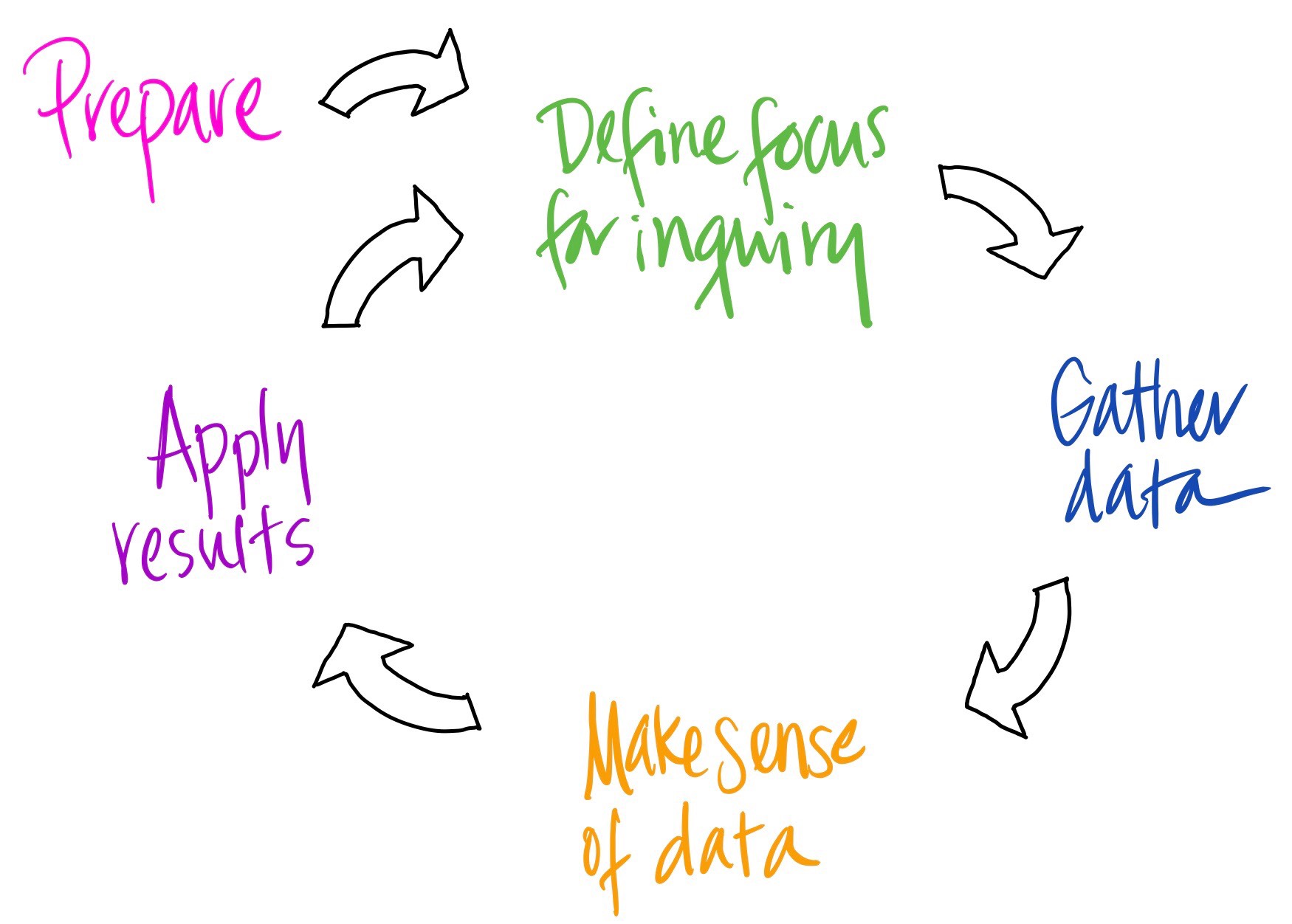 The process described on this website aligns to the expectations for program assessment articulated by the UC Davis Academic Senate Undergraduate Council and the Undergraduate Instruction and Program Review Self-Review process. 
Tags