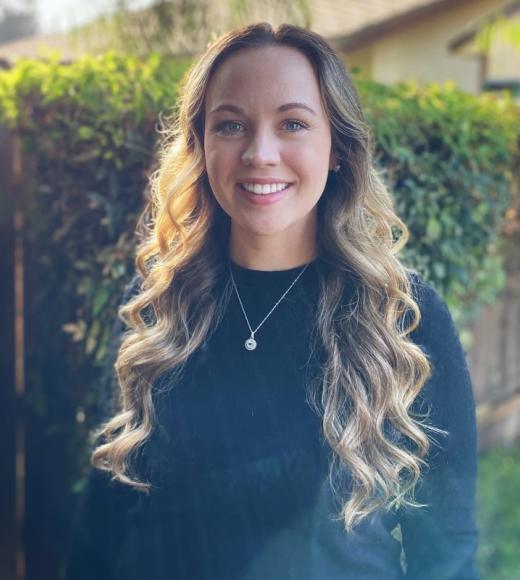 Learning, Teaching, and Assessment
1342 The Grove (the building formerly known as Surge 3)
Bio
Erica brings to the Assessment Specialist position a passion for student support, a commitment to teamwork and collaboration, and a drive to push institutions toward equity and justice. She is relatively new to the UC Davis campus and joined the Aggie community in 2021 as part of the College of Agricultural & Environmental Sciences. 
Prior to her role in CA&ES, Erica was the Associate Director of the UC San Diego Writing Hub, a unit within the Teaching + Learning Commons, where she developed and implemented programs for graduate students and faculty and led internal assessment efforts. Erica has also worked as an Assessment Consultant in the non-profit sector, leading teams of non-profit executives and managers through a cohort-based assessment capacity-building program. 
Erica has a Ph.D. in Sociology, and has taught several lower- and upper-division courses in Sociology, and was recognized with an UC San Diego Academic Senate Distinguished Teaching Award in 2018. 
Outside of work, Erica loves to get recommendations for things to see and do around Sacramento and Davis. She enjoys trying new recipes with her partner (Brent), taking her step-kids (Charlie and Kenny) on adventures, and walking her dogs (Lulu, Izzy, Tuna, and Muffin).