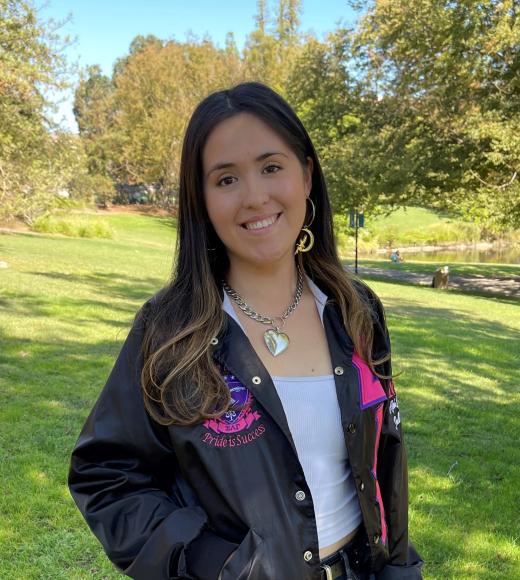 Position Title

Student Assessment Researcher
Learning, Teaching, and Assessment
Bio
Loren Torres
3rd year, Sociology
Hometown: San Francisco, CA
Personal Interests:
Astrology and Tarot
Learning about marine animals
Exploring new places
The history and evolution of fashion
Campus Involvement:
Student Assessment Researcher - Center for Educational Effectiveness

Sigma Lambda Gamma National Sorority Inc, Morals and Ethics Chair

Mobility Assistance Student Supervisor
Loren became part of the StARs team in Winter 2022. The overall mission of the research project intrigued her as it seemed like an important cause to put her time and energy into for the betterment of student educational effectiveness. She is excited to be working with inspiring individuals who she has already learned so much from in the ways of research work and professional development.
Membership and Service
Sigma Lambda Gamma National Sorority Inc, Morals and Ethics Chair