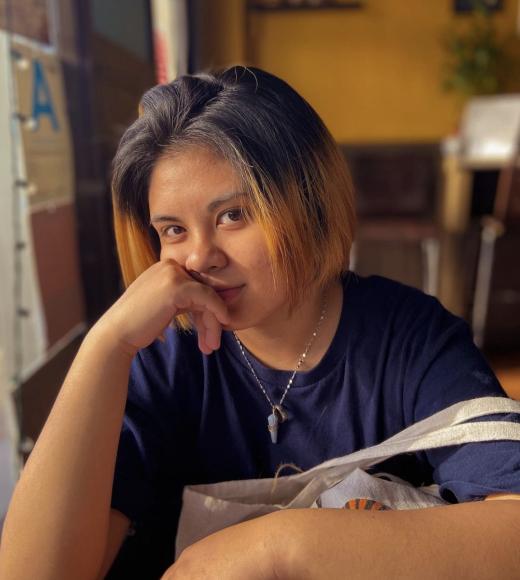 Position Title

Student Assessment Researcher
Learning, Teaching, and Assessment
Bio
Mik Penarroyo
4th year, Sociology with a History Minor
Hometown: Los Angeles, CA
Personal Interests:
Video games
Animated films and cartoon series
Illustration and Graphic Design
Campus Involvement:
Student Assessment Researcher - Center for Educational Effectiveness
Cal Aggie Alumni Association Scholar
Research Assistant for Abortion Policy - Department of Sociology 
Mik became part of the StARs team in Winter 2022. As a first year transfer student seeking ways to be involved on campus, they were intrigued by the program's mission statement of encouraging a more equitable campus through assessment research. This has given them the opportunity to develop qualitative research skills. They are looking forward to continuing their work with promoting undergraduate perspectives in higher academia and graduating next Spring with their Bachelor's in Sociology. 
Education and Degree(s)
A.A., Social and Behavioral Sciences, Pasadena City College
Honors and Awards
Summa Cum Laude, Pasadena City College
Stegura-Vanden Bos Family Scholarship
Research Interests & Expertise
Gender and Ethnoracial Inequality
Urban Planning
Health Policy - Abortion
Educational Inequality
Membership and Service
Cal Aggie Alumni Association