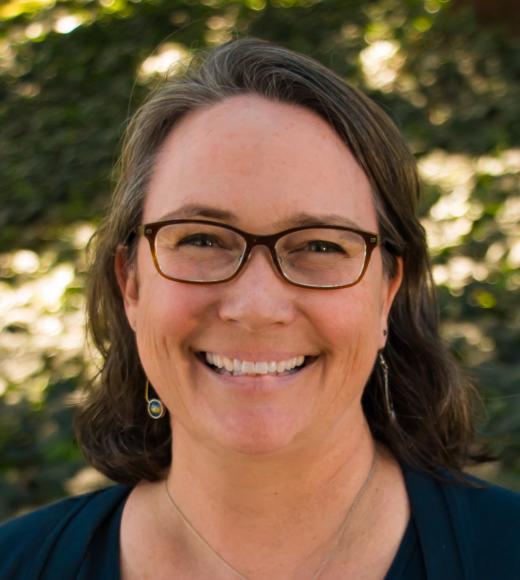 Position Title

Student Learning Outcomes Lead
Unit

Center for Educational Effectiveness
1342 The Grove (Surge III)
Bio
About me (in no particular order):
Words that ground me: curiosity, voice, agency, equity, identity, language, & fun. 
I am a proud Aggie alumna (English, 1992) & regular participant in #AggiePrideFriday. 
My yarn stash takes up a good portion of my closet. 
Whitney Smith relies on me to be her "Chief Faculty Wrangler" at campus events (including the Investiture). 
Before joining UC Davis as staff in 2012, I held several academic positions, including: Assistant Professor of Curriculum & Instruction (literacy) at New Mexico Highlands University; lecturer for the University of Nevada, Reno Core Writing Program; and continuing visiting literacy faculty for an HHMI-funded summer bridge program at the University of Nevada School of Medicine. 
The characters from literature to whom I look, respectively, for sartorial and satirical leadership are: Pippi Longstockings and Miss Elizabeth Bennett. 
I think of myself as a "systems thinker" which, more often than not, leads to Quixotic tendencies.
The animal I am most like: goat. 
On occasion, I write a "busnography" about my experiences commuting on YoloBus.
I believe that assessment is vital to creating equitable and inclusive opportunities-to-learn in which all students can thrive academically, personally, and professionally.
I often wear striped, patterned, mis-matched, or otherwise notable socks.

 
Recent Peer-Reviewed Scholarly Activity
VanderGheynst, J., Moloney, K., Bronner, C., & Wakefield, A. (2018). Professional development activities to improve the persistence of low-income, academically talented underrepresented graduate students in engineering. Paper presented at the 2018 American Society for Engineering Education Annual Conference & Exposition, Salt Lake City, UT.
Moloney, K., Fitzpatrick, S., & Hong, R. (2018). "Let's give them something to talk about": Exploring assessment language & culture. Paper presented at the 2018 Annual Conference of the Association for the Assessment of Learning in Higher Education, Salt Lake City, UT.
Education
Ph.D., Literacy Studies, University of Nevada, Reno (2008)
M.A., English (Composition), University of Nevada, Reno (2001)
B.A., English, University of California, Davis (1992)
Professional Experience
Assistant Professor, Curriculum & Instruction (Literacy), New Mexico Highlands University, New Mexico (2008 – 2012)
Graduate Research Assistant, Department of Educational Specialties, University of Nevada, Reno (2006-2008)
Practicum Supervisor, Department of Educational Specialties, University of Nevada, Reno (2006-2007)
Reading Buddies Tutor Coordinator, Center for Learning & Literacy, University of Nevada, Reno (2005-2006)
Visiting Faculty, HHMI Summer Program, University of Nevada School of Medicine (2004-2007)
Lecturer, Core Writing Program, University of Nevada, Reno (2001-2004)
Teaching Fellow, Core Writing Program, University of Nevada, Reno (2004-2005; 1999-2001)
Tags