What does assessment (even) have to do with equity?
About this session: 
In this keynote address, Dr. Jankowski will frame assessment as an essential mechanism which supports faculty and students in the teaching and learning process. Together, we will explore the intersections between assessment and equity; consider culturally-responsive assessment and its powerful consequences for our increasingly diverse student populations; and come to understand why equitable assessment matters in higher education. Finally, we will discuss what we are truly assessing when we engage in assessment and the transformative power of equitable assessment as an integral and embedded part of educational design.
---
About the presenter: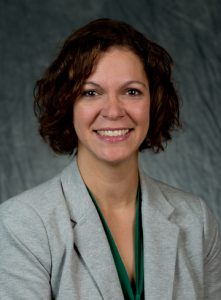 Dr. Natasha Jankowksi, Ph.D.
Dr. Natasha Jankowski serves as Executive Director of the National Institute for Learning Outcomes Assessment (NILOA) and Research Associate Professor in the department of Education Policy, Organization and Leadership at the University of Illinois Urbana-Champaign. She is co-author with her NILOA colleagues of the book Using Evidence of Student Learning to Improve Higher Education, as well as co-author of Degrees that Matter: Moving Higher Education to a Learning Systems Paradigm.  She holds a PhD in Higher Education from the University of Illinois, an M.A. in Higher Education Administration from Kent State University, and a B.A. in philosophy from Illinois State University.
---